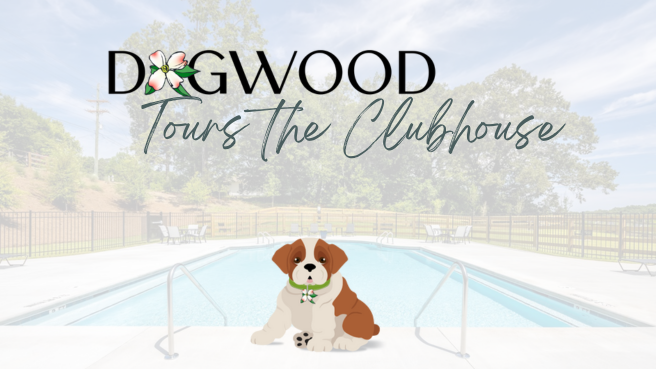 Hello again! It's me, your friendly neighborhood pooch Dogwood. Are you a fan of furry friends and luxurious living? Look no further than the Ranch Cottages for Rent clubhouse, where you and your four-legged friend can enjoy a variety of amenities and unlimited fun. I'm so excited to share my inside scoop on all the ways to explore the Ranch Cottages for Rent clubhouse this spring and summer!
My favorite way to relax at The Cottages is inside the spacious community clubhouse, complete with a flat-screen TV and plenty of spots to snooze and catch up on the week's events. If you're looking for me, you'll probably find me cozied up on a fluffy rug enjoying an afternoon snooze. This spot is perfect for a chilly evening or a rainy day when you want to stay inside but meet up with neighbors for a quick chat. Grab a book or a board game and settle in for a cozy afternoon. I've even made some new furry friends there and can confirm it's an excellent spot for a movie night or a game of cards with your neighbors.
For those who want to stay active, let's check out the fitness center! The state-of-the-art gym is fully equipped with free weights as well as cardio and resistance machines. It's a great way to get a workout in without leaving the neighborhood! I tried out the treadmill (with a bit of help from my owner, of course!) and was impressed by the variety of machines available.
Next up, the outdoor pool! I couldn't resist dipping and splashing around in this sparkling outdoor amenity. Conveniently placed next to the clubhouse, ample lounge seating makes it easy to catch a few rays under the warm Georgia sun. Bring a floatie or pool toy to make a splash with family and neighbors! I checked the temperature and can report that the water feels fantastic!
Finally, I love to spend time on the outdoor patio, soaking up some sunshine and enjoying the fresh air. The patio is perfect for neighborhood catch-ups or an impromptu picnic, with plenty of space to unwind and make new community connections. I even played a game of fetch with my owner using the grassy area nearby!
The community clubhouse is the best way to explore everything Ranch Cottages for Rent has to offer! Whether relaxing by the pool, cozying up by the fireplace, or staying active in the fitness center, there's something for everyone. And with its friendly and pet-loving atmosphere, it's the perfect place for you and your furry friend to call home. Enjoy a dog-gone fantastic season at the community clubhouse!
Explore additional community amenities and find a community leasing near you to join the Ranch Cottages for Rent family!