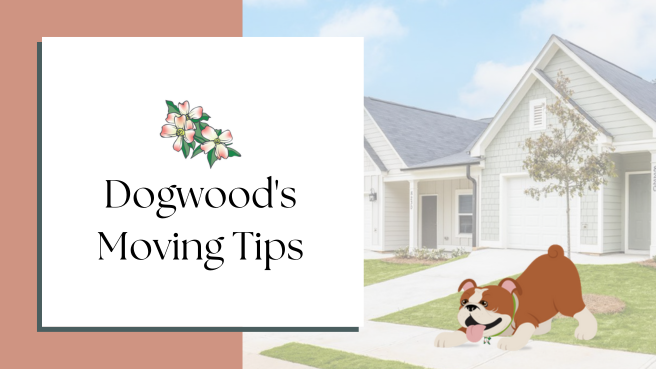 Howdy there, human pals! I'm Dogwood, your paw-sitively excited four-legged friend and the official mascot of Ranch Cottages for Rent. I may be just a pup, but I have some tail-waggingly good moving tips to make your transition to your new home as smooth as a belly rub. So grab your leash and let's embark on this adventure together!
Round Up Your Pack
Just like when you gather your furry buddies for a playdate at the dog park, it's time to enlist the help of your family and friends. Moving is a team effort and the more hands (and paws) on deck, the quicker those boxes will be ready for their new home. Think of all the treats and belly rubs you can score along the way!
Pack Like a Pro
Imagine you're hunting for your favorite squeaky toy, only to have it vanish into thin air. Packing can feel like that – but don't worry, I've got your back. Pack smartly and efficiently so you're not left scratching your head amidst a mountain of boxes. And don't forget to pack an "essentials bag" – it's like having your favorite treats and cozy blanket within paw's reach.
Sniff, Snap and Save Memories
Have you ever taken a moment to savor a fresh patch of grass or investigate a new scent during your walks? Well, before you start packing, take a moment to capture memories. Snap photos of your current space to recreate that familiar, cozy corner in your new cottage home. And just like your walk routine, create a moving timeline to keep things on track.
Embrace the Joy of Decluttering
Remember when you finally let go of that old, worn-out tennis ball? Well, it's time to declutter your belongings before the move. Leave behind the items that no longer spark joy, just like those toys that lost their squeak. Gather your packing supplies like you're gearing up for a game of fetch – the right tools make all the difference!
Label and Handle with Care
Do you know how you handle your favorite chew toy with extra care? Extend that gentleness to fragile items. Label your boxes with clear, readable labels so you can easily find everything in your new home. And just like you, give those fragile items extra love and attention during the move.
Pack an Adventure Bag
Think of packing an overnight bag as preparing for a spontaneous adventure. Include your essentials like food, water, treats and that oh-so-comfy blanket you adore. And before you load up the moving van, make sure to measure your furniture – you wouldn't want your cozy bed to end up in a tight spot!
Embrace Your New Territory
Once you've settled into your Ranch Cottages for Rent home, it's time for the best part – exploring! Take a page out of your own book and go on a sniff-tastic adventure. Discover local parks, say hello to your new fur-neighbors and leave your paw prints all over this exciting new chapter of your life.
I know moving can be a bit ruff, but with these tips, you'll wag your tail in no time. Until next time, keep those spirits high and those paws movin'! Visit the Cottage Communities page to explore a cottage community near you. Visit the Floorplans page to find the perfect fit for your family!
Leasing soon near Savannah, add your name to The Cottages at New Hampstead VIP list to be the first to know about leasing opportunities in this paw-some community!