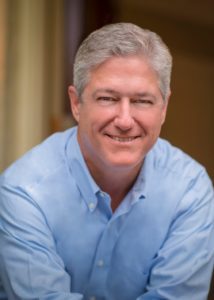 Jim Chapman, president and owner of Jim Chapman Communities, has announced that he will soon start construction on the Cottages at Horseshoe Bend. This brand-new enclave will consist of 19 single family, age-targeted homes in Horseshoe Bend, the gated, premier country club community nestled along the Chattahoochee River in North Fulton.
The Cottages will be located within walking distance of the famed Horseshoe Bend Country Club, and homeowners will be able to take advantage of the many amenities that are offered here, including an 18-hole golf course, a tennis facility with 14 clay and hard surface courts, a swim center with a Junior Olympic-sized pool, a separate free-form pool for adults, and more.
"We are thrilled to be building 19 new homes in Horseshoe Bend, ranging from 2,200 to 2,400 sq. ft. Twelve homes, priced from the upper $500s, will be built on a basement, and the other seven, on a slab, are priced from the mid $500s," notes Chapman, the successful Atlanta-based developer and homebuilder who also serves as the 2016 Chair of the NAHB 55+ Housing Industry Council.
"Already, we have enjoyed a lot of interest from current Horseshoe Bend residents. Out of more than 1,200 homes in the original community, the majority of the homes was built with a master on the second floor. Now that many of the children in the neighborhood have grown up and moved out, homeowners are looking to downsize and enjoy easy, single-level living – and stay in their beloved neighborhood."
Jim Chapman Communities' sales and design center, located in a lovely refurbished home next to the Clubhouse, is now open. Pauline Miller, president and founder of Brightstar with Keller Williams, is the official listing agent for the Cottages at Horseshoe Bend.
"We are delighted to offer active adults the kind of home that suits their current lifestyle," says Chapman. "We offer great floorplans, access to outstanding amenities and a superior location – and above all, carefree living."
To learn more about available lots and floorplans at The Cottages at Horseshoe Bend, please contact Pauline Miller with Brightstar at Keller Williams, 404-281-3744 or visit www.jimchapmancommunities.com.