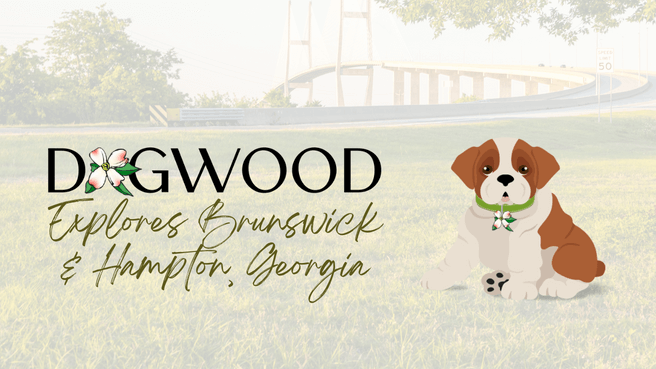 Woof, woof! I'm back. It's your old pal Dogwood and boy, do I have some exciting news to share with you. While away, I've explored every Ranch Cottages for Rent community. I have to say that this is the place to be if you have a wagging tail like me!
From large green spaces to run wild to spots for my best buddy and me to go for a bite to eat, the Ranch Cottages for Rent team made sure everyone's furry friends were cared for as well. Today, I'll share my paw-sitively unique spots to explore near The Cottages at Southampton and The Cottages at Fox Run.
Brunswick
If there's one thing Brunswick is known for, it's the pawsome views! The best way to enjoy the breathtaking waves and southern sunshine is with a front-row view at the Brunswick Landing Marina. With a dog-friendly and accommodating atmosphere, the full-service marina caters to the fur-ever family member in your life at the Marina dog park. Pack a bag full of your dog's favorite treats, toys and water bowl for a fun day by the sea.
Want a designated spot for your pal to socialize with other pawsibly extraordinary pooches? Take a drive down to Blue Streak Park! Located inside Howard Coffin Park, the spacious off-leash area is the perfect spot to let your dog run free for a game of frisbee, tug-o-war and more.
Are you searching for another pet-friendly park? Explore North Glynn Dog Park to treat your pet to watering stations, a shaded play area and separate play areas for big and small dogs. Don't forget to watch your pet to ensure everyone's tail keeps wagging!
Finding a delectable bite to eat in Brunswick is an easy task. If you're in the mood to show your best pal the sights, show some love to the area's pet-friendly restaurants to make exploring the local cuisine scene a two-person (or pooch!) job. Bone A-pet treat!
Indigo Coastal Shanty
Marshside Grill
Broomelli Boys Pizzeria
Willie Jewell's Old School Bar-B-Q
Hampton
Located in beautiful Hampton, Georgia, The Cottages at Southampton enjoy fantastic nearby attractions, such as the Atlanta Motor Speedway, Melvin L. Wetland Center, Nash Farm Battlefield and more. For paw-some friends like myself, Hampton offers tail-wagging spots for a game of fetch and pet care to ensure we remain in peak health.
At North Mt. Carmel Bark Park, my friends and I can run free in the 129-acre community hosting a dog park, 14 soccer fields, a jogging track and a large playground. Go for a jog along the paved path or play a friendly game of tug-o-war! The neighborhood spot has amusement for everyone thanks to its entertaining lineup of seasonal fun.
Banfield Pet Hospital is the designated spot in Hampton to bring your best pal for preventative and emergency care. The talented staff of veterinarians and health professionals are here to ensure your pet receives top-rated care while promoting responsible pet ownership and preventive care. Of course, they throw in plenty of head scratches for good behavior!
It's a furry amusing life at The Cottages, and I can't wait to wag my tail hello to all our new furry friends. Unlock a new life at a cottage community near you by visiting our Cottage Communities page! Stay updated on the latest news on new communities, awards and more on our News page!