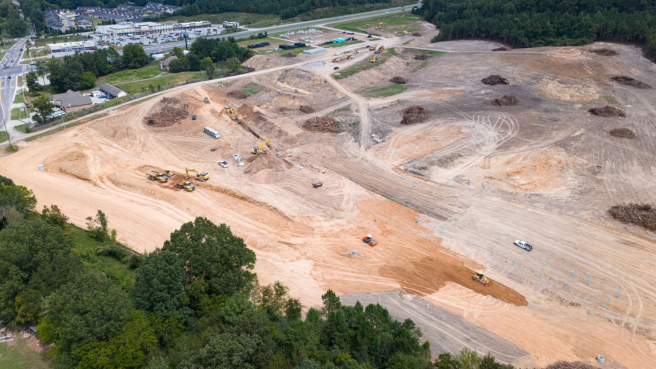 Welcome to The Cottages at Battlefield Crossing, an upcoming Jim Chapman Construction Group project nestled in Fort Oglethorpe, Georgia. Spanning 41 acres and featuring 244 cottages, this community will marry contemporary elegance with the enduring charm of ranch-inspired residences, creating a community that beckons you to call it home. Explore a diverse array of attached townhome rentals, each meticulously designed to offer a fusion of sophistication and comfort!
Choose from five distinct floorplans: Frisco, Fresno, Richmond, Reno and Tucson, ranging in size from 1,020 to 1,466 square feet. With options catering to different lifestyles, residents are bound to discover the perfect space to meet their needs.
As community residents step into each home, they will revel in the home's luxury vinyl tile flooring, granite countertops and stainless steel appliances. Including a washer and dryer set in every unit ensures that mundane tasks are handled efficiently. For those desiring additional space, residents have the option between a one- or two-car garage, providing both convenience and security.
Beyond the individual townhomes, The Cottages at Battlefield Crossing will offer an array of amenities curated to improve your community living experience. A state-of-the-art 4,000-square-foot clubhouse invites you to gather with neighbors and friends. Take a refreshing dip in the inviting swimming pool or embark on a fitness journey in the expansive fitness center. Rest easy knowing that our onsite property management team is available around the clock to handle any maintenance emergencies. Lit sidewalks and a gated entrance add an extra layer of safety and enhance the community's charm.
Thanks to a prime location in Fort Oglethorpe, living near some of North Georgia's most sought-after attractions is the main draw for many residents. Experience the charm of this historic town by joining the Ranch Cottages for Rent community and relish in the convenience of year-round visits to Lookout Mountain, Chickamauga National Military Park and downtown Chattanooga.
Moreover, residents can take comfort in the proximity to exceptional healthcare facilities. Fort Oglethorpe boasts easy access to renowned medical centers such as Hutcheson Medical Center, CHI Memorial Hospital, Parkridge East Hospital and more, ensuring that top-notch healthcare is just moments away.
Join The Cottages at Battlefield Crossing VIP list today to receive priority updates as they become available and mark your calendars for Spring/Summer 2025 for the first expected move ins! Explore the Cottage Communities page to find current leasing options for more rental cottage communities near you.